Engineering & Construction Group is regarded as one of the most pioneering and progressive construction companies in the UK property development market.
The Hughes name has been linked with the industry for over 35 years. In this time a solid reputation for integrity, commitment and innovation has been established.
Our portfolio contains a variety of projects ranging in size, scale and complexity, often requiring creative design. Our ability to work in close partnership with clients ensures delivery of a high quality package of structural and architectural design, fabrication and erection.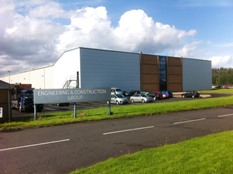 Since our relocation to a 25,000 sq ft factory and 50,000 sq ft stockholding yard at The Harbour Kilkeel, we are now capable of carrying out a broader range of contracts.
In addition to large scale contracts we also carry out smaller projects such as handrails, stair rails, plate work and stairs and with our new build paint shop we can carry out high specification paint spraying.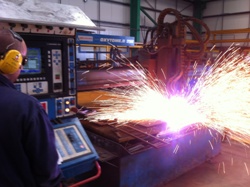 Services offered include;
MIG, TIG and arc welding of mild steel, stainless steel and aluminium
Plate guillotining - 12.5mm x 3m, 25mm x 1m
Brake Press folding
Automated punching systems
CNC profile cutting systems: plasma for 1 - 12mm plate, oxy-gas from 12mm to 50mm plate
New airless paint spraying system